Yes my camera is truly dead but my memory card seems good to have survived that dreadful fall. My next couple posts will have to be pictures that never made it to the Blog. I want to remain active Now on to my inspired look & Springs new look... Palazzo Pants
Wide-Legged bottoms worn with high chunky loafer heels. Quite Versatile for work wear & cocktail wear with a change of a shirt and shoes.
Incredibly comfortable and will likely be buying another... an ultra lightweight silky one with colorfull florals or prints to wear to the Beach.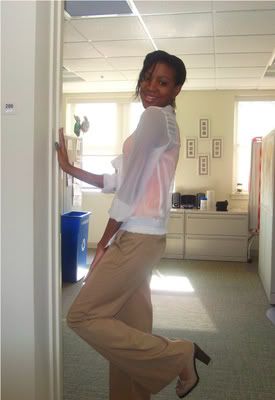 U know ur not a model when every picture you pose for and there goes your hands automatically on your hip.