This look was out of desperation ... Iam in desperate need to get my hair done and has yet had the time to do so..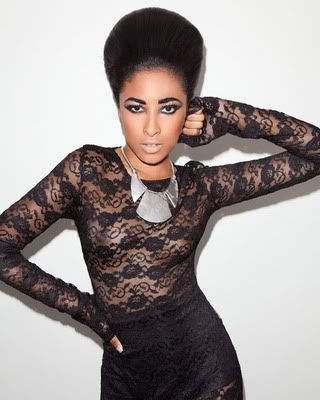 I couldn't think of any other styles to do on this dirty hair which I can't wash or condition. Plus my hair went big all on its own since I have so much thick new growths under my already chemically relaxed hair. I didn't bother combing, I just used my fingers :)
Im no model so I couldn't go as big and I needed extra help from this amazing n little headband purchased from CVS.