Basically the weather has taken a dip and the sun is moving further n further away. I woke up to chilly out of control wind that day, September is almost gone and next up is October.
I decided to finally wear my thrifted trendy Palazzo pants with style but still keeping it work appropiate. I paired my navy blue wide leg pants which I think is a perfect color for fall with a simply tank and blazer. I love that in the last minute before I needed to leave for work I added a hint of leopard with the belt.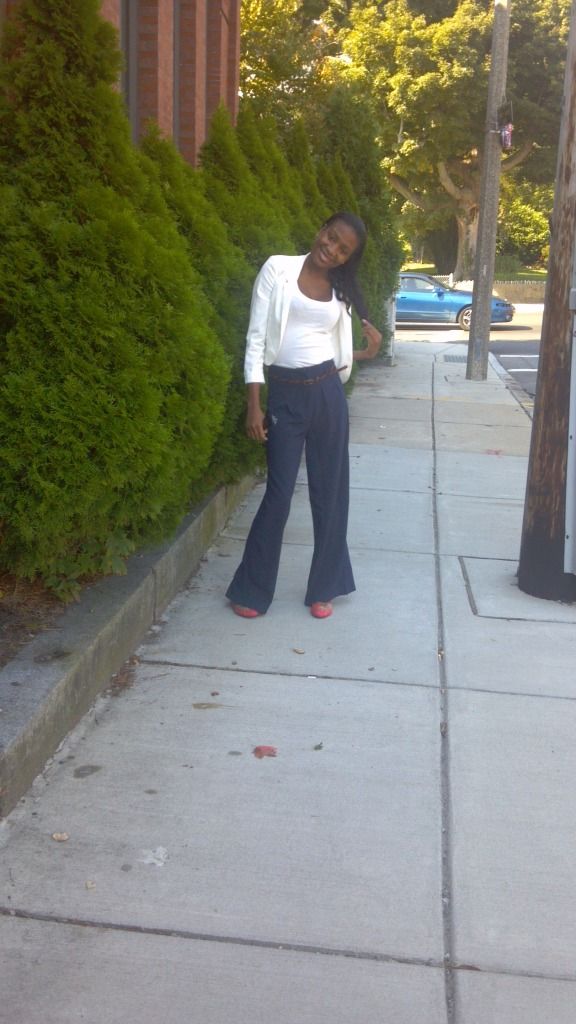 Link-up party with
Rae

What are some of your favorite things about fall?