Ive decided to finally make a post to EBEW
THIS IS A FIRST EVENTHOUGH FOR MONTHS I HAVE STALKED EVERYONE OVER THERE
I have to be truthful with this one and say that I thought I would have to wait to submit for the next one
Iam NOT a huge nautical being...
I Like it from afar and other people
but would never wear it myself because I instantly think of "PREPPY"
But thats why I went ahead and put my on Retro spin on it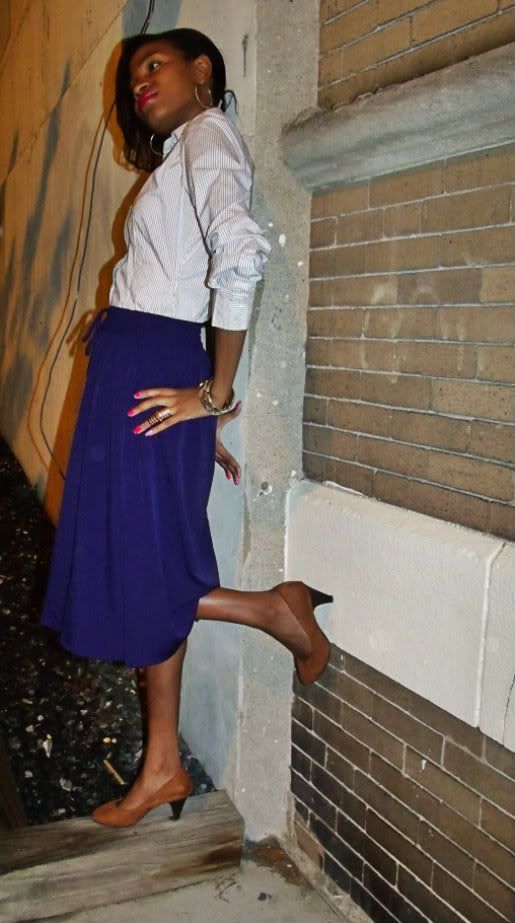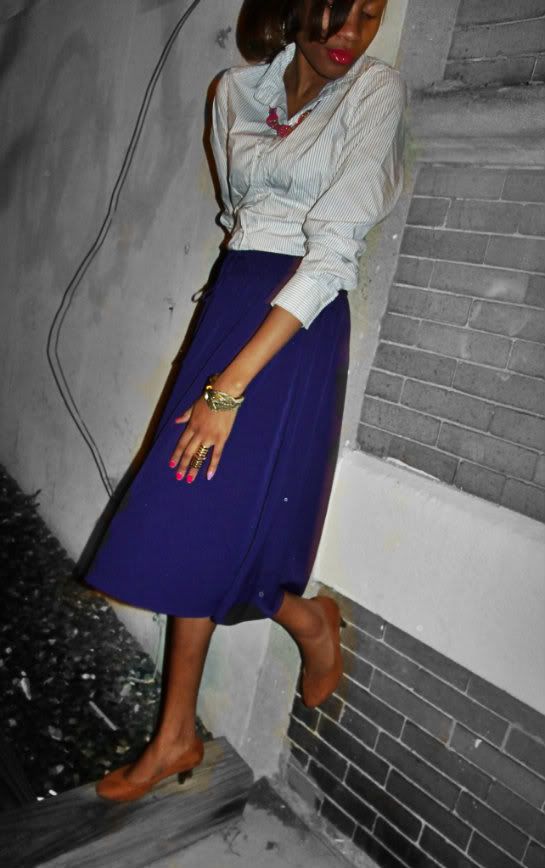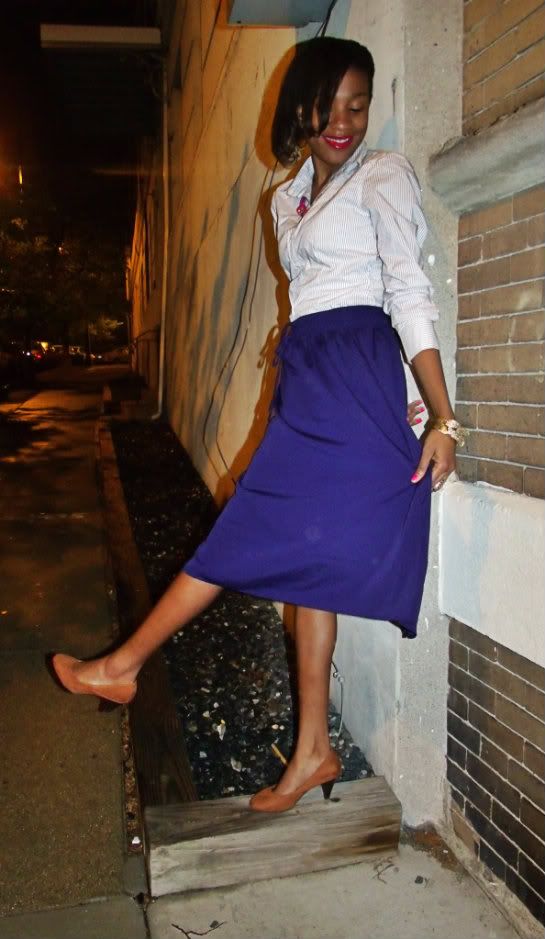 So theres a few reasons why I kind of went photo-overload
1st reason is because I didnt think I would have liked this outfit as much as I did and right before I headed out I was really feeling myself
2nd I really love my new midi skirt... I purchased it on the whim or why not and Iam so glad I did
3rd reason is because I finally have a new digital bridge camera again; so no more low quality cellphone pics!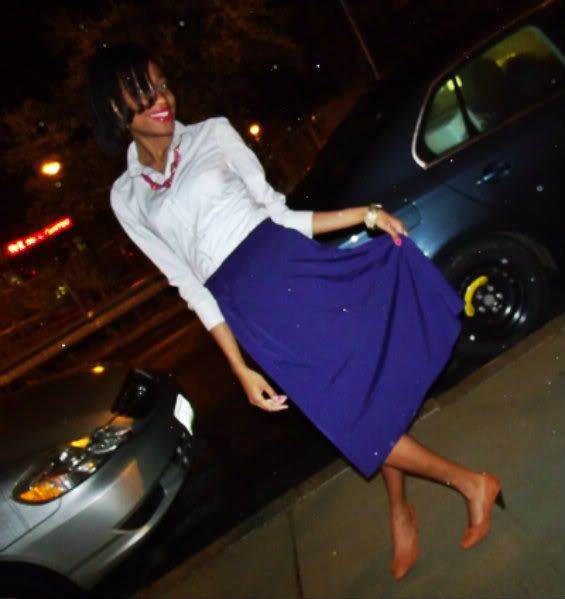 Thanks for stopping by
So are you a nautical kinda girl?
MONDAY MINGLE